Yes please!
My birthday is coming up, so I'm debating where to go for a special lunch or dinner. My first thought was fish tacos @ The Combine Eatery on the Danforth. Southern California-style, with basa fish (grilled or fried). I swear some day I'll be healthy and try the grilled fish. Friends swear the grilled basa is awesome, but it's hard to turn down fried when it's right there on the menu. (In my defence, it's lightly fried.)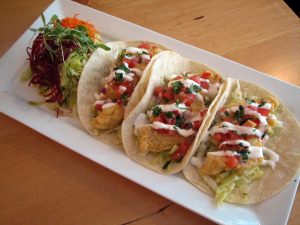 But then this recipe for creamed spinach landed in my inbox this morning, and I started thinking about a traditional steak dinner (like at Ruth's Chris) with creamed spinach on the side.
http://damndelicious.net/2016/11/18/easy-creamed-spinach/
Dilemmas, dilemmas.