Made this for dinner last night: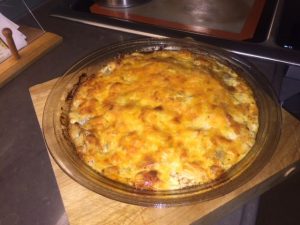 Very easy:
2 large eggs
1/2 cup liquid egg whites
5 oz evaporated milk (fat-free)
2 tsp Dijon mustard
Pepper
1/4 tsp sage
Whisk together in medium bowl.
Filling:
2 tsp vegetable oil
3 large chicken/turkey sausages, casings removed and crumbled
1 large Granny Smith (or whatever) apple, cored and cut into medium dice
Heat oil in large skillet over medium-high heat. Add sausages and cook until no longer pink. Add apples and saute until golden brown, a few minutes.
Pour mixture and filling into pie plate sprayed with Pam. Top with grated cheddar cheese (about 3/4 cup). Cook at 400 for 25-30 minutes until set.
Let stand for 5 minutes. Cut into 4 wedges and serve with salad.
Slightly adapted from Pam Anderson's (no, not the Baywatch one) The Perfect Recipe for Losing Weight and Eating Great.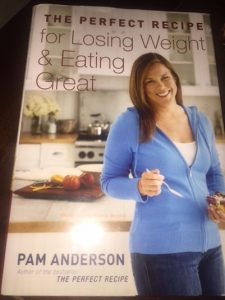 Love all her cookbooks.