OK. Highly recommended. Not "fine dining", but Pure Comfort Food. Makes a ton. And even better as leftovers on Day 2. (I recall the days when I used to be snobby about leftovers. Can you imagine? What's better than making a ton of comfort food and having a ready-made lunch and dinner the next day.)
It's easy peasy to make, and don't scrimp on the mushrooms.
I think it goes without saying, but nevertheless: I probably at least doubled the amount of sour cream. Because it's stroganoff, and you want it creamy.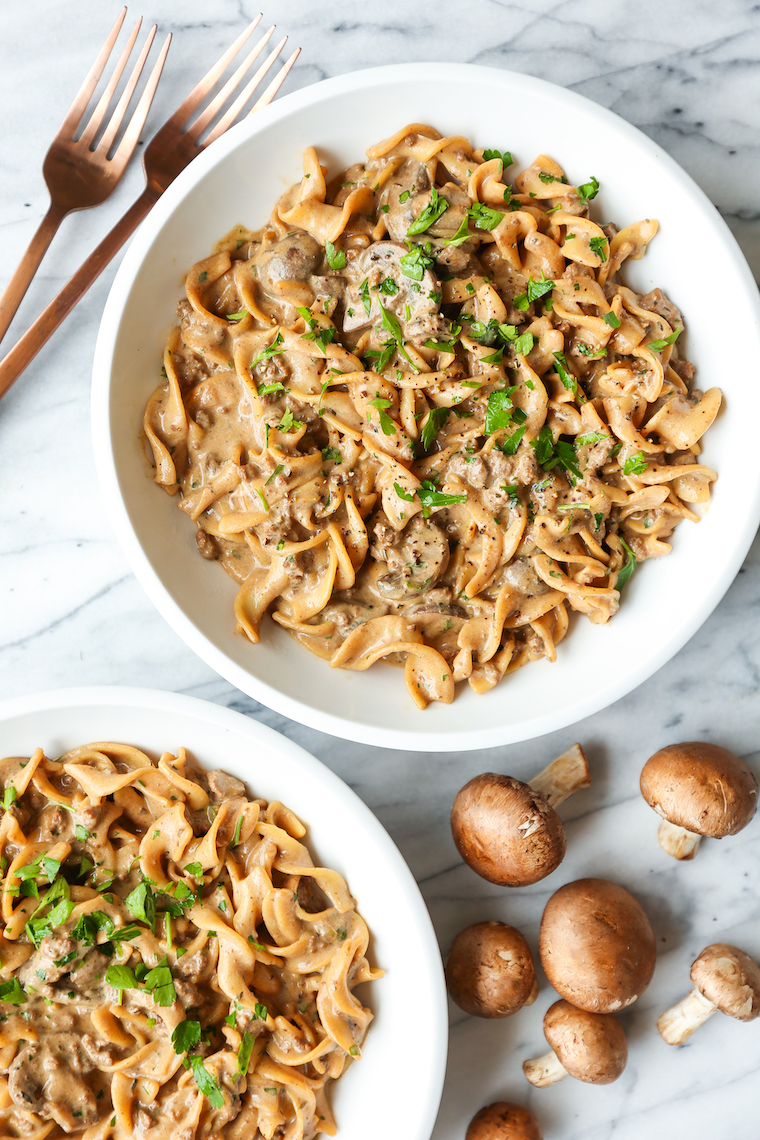 Here's the recipe link: